Steve Andrews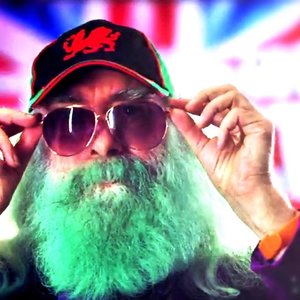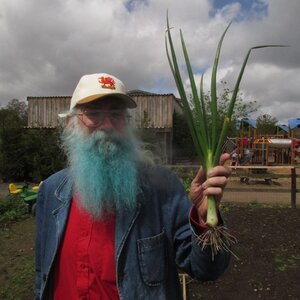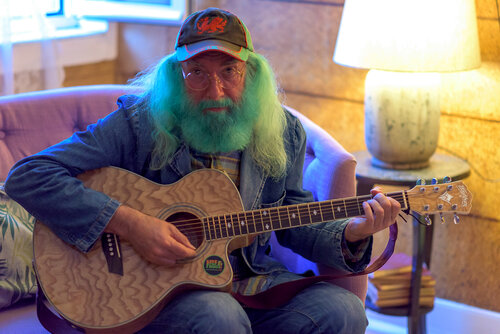 Steve Andrews is The Bard of Ely
The Famous Cardiffian
A man of many talents, Steve Andrews is also known as The Bard of Ely, a title he was given by Big Issue Cymru when he was a columnist for the publication in the late 1990s. It refers to the fact that he is a singer-songwriter, poet and performer, and was living at the time on the Ely estate in Cardiff. Along with Shakin' Stevens, he is listed by Wikipedia as a "notable" person from Ely. Elsewhere he has been called a "famous Cardiffian." He is well-known, amongst many other things, for growing a pineapple at home and getting it featured by the HTV News.
Having lived in Tenerife for nine years, Andrews relocated and is now based in Portugal. As a naturalist and environmentalist, he has been leading the way with songs about plastic pollution and threats to the seas. He is planning Ocean Aid concerts worldwide, which will feature his songs Where Does All The Plastic Go? and Time For Ocean Aid.
Musician And Naturalist
Andrews is famous for having a green beard and for having appeared on Britain's Got Talent where a large number of the audience joined him on stage for Stand By Me. He was also a performer at several Glastonbury Festivals and an MC for the Avalon Stage for two years. In 2003 and 2004, he appeared at the Green Man Festival as well.
Over the years, Andrews has been working at times with Jayce Lewis as his producer at the Northstone Studios in Bridgend. The album Songs of the Now and Then has resulted from their work together, and a mini-album will be on the way.
Author And TV Star
Andrews is the author of three books about herbs, all published by Moon Books. A further book is being published entitled Saving Mother Ocean. He has also written a memoir with Nature Boy as the title, and in one of the chapters he talks about his interest in butterflies and moths. He still rears several species, and has a popular song entitled Butterfly in My Beard.
Speaking of nature, in 1998, Andrews was the co-presenter of two series of In Full View, a magazine programme shown by BBC Choice. He was in his element, out and about in the countryside seeing what he could find.
When he lived in Tenerife he was very involved in researching the unusual pyramids on the island, and ended up in a starring role in the documentary film Savages in Foreign Lands. Directed by Raphael Biss, it was shown at cinemas in the Canary Islands. It is not only the mysteries of nature that have fascinated Andrews, but also the mysteries of the past.